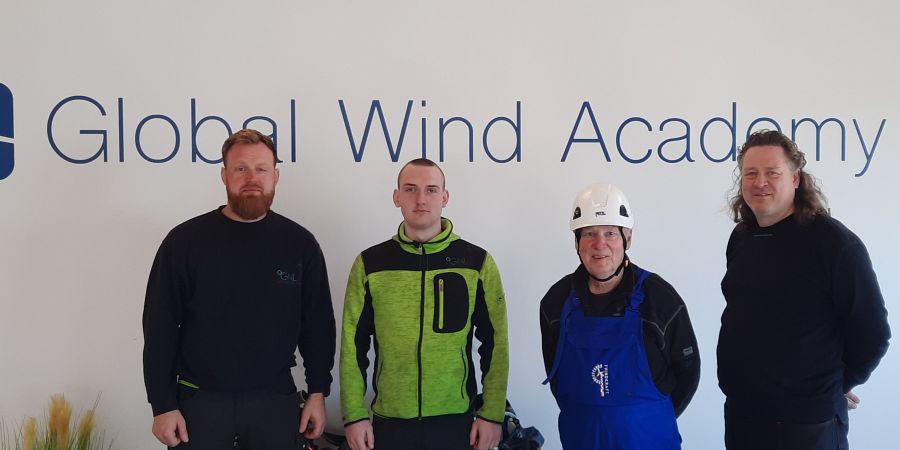 New team finish the GWO Advanced Rescue
The new GWO Advanced Rescue Training (ART) put several challenges to the students, due several reasons. First of all, you need to hold valid GWO Safety modules and then in the 3 days training, almost all education is physically demanding, due the training include rescue exercises from the blades, the hub, the spinner to the floor of the nacelle.
For Mr. Allan Lund Jensen 73 years old, this GWO Advanced Training was no big issue, all exercises he passed with success and he also passed the finally GWO ART test successfully. The young kids, Peter Bech Hørning, Simon Bøgh Pedersen and Per Krølle Jensen also passed the GWO ART test successfully.
Mr. Allan Lund Jensen has been working in the windturbine industry for more than 40 years and he has been technical Responsible for the famous "Tvindmølle". If you would like to see more about his work, please follow this link:
https://www.tvmidtvest.dk/holstebro/allan-har-passet-tvindmollen-i-over-30-ar-jeg-er-lidt-stolt