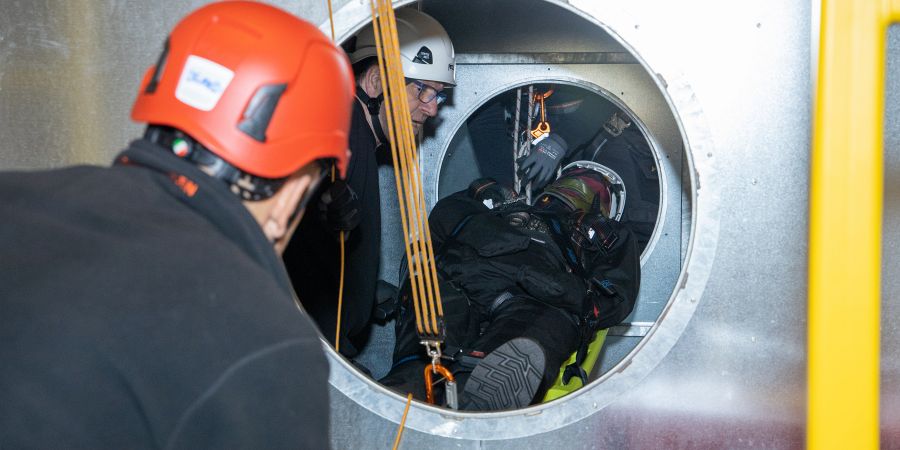 NEWS - GWO Advanced Training in Denmark
The new GWO ART (Advanced Rescue Training) is relevant for all Technicians working in a WTG (Wind Turbine Generator). The training is for both new GWO ART participants and also for GWO ART experienced Technicians. The duration for the training is totally 3 days.

The ART modules shall enable Delegates to perform entry-type injured person rescue operations, in a WTG, using industry standard rescue equipment, rescue methods and techniques, exceeding those of GWO Working at Height.

In order to participate, valid GWO BST modules, GWO Working at Heights, GWO First Aid and GWO Manual Handling certificates are prerequisites for participation.

Students participating in the GWO ART Refresher training, will also receive GWO WAH (Working at Height) and GWO MH (Manual Handling) training and certificates. These two modules are included in the Refresher version of GWO ART.